Facial fillers, also called injectable dermal fillers, are gel-like compounds injected into facial skin that restore volume loss, reduce facial wrinkles and frown lines, and improve facial contours. Many med spa offices choose this popular dermal filler procedure for their clients. This outpatient procedure treats moderate to severe facial issues with minimal discomfort.
So if you value your comfort while getting a youthful appearance, this is the right treatment. But it would be best to learn first the different types of dermal fillers to know the best filler for you.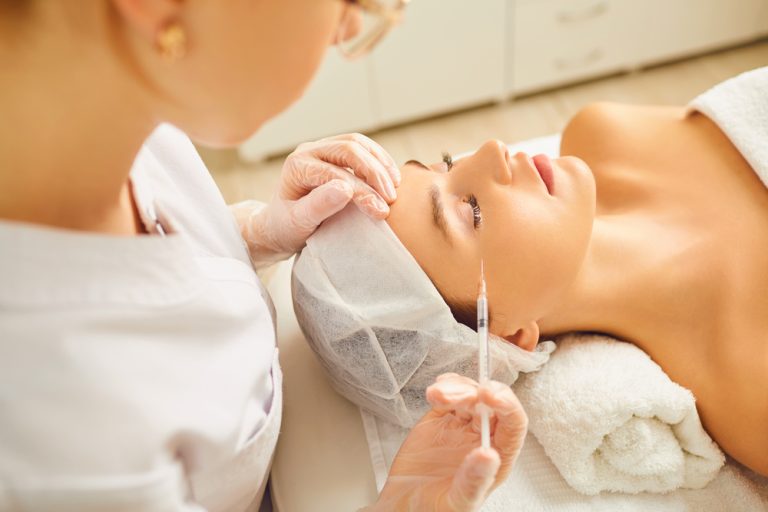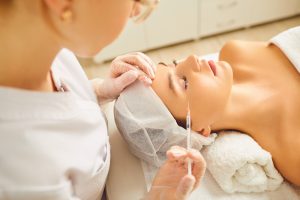 1. Hyaluronic Acid Fillers
Hyaluronic acid filler (HA) is among the most in-demand due to its smooth consistency and ability to provide natural-looking enhancements. HA  is a naturally occurring substance in your body that breaks down over time with age.  Hyaluronic acid fillers replace the volume we lose over time.
A hyaluronic acid injectable filler may stimulate natural collagen production and flexibility and helps diminish the appearance of fine lines and wrinkles. It has also been shown that hyaluronic acid in other forms such as PRP  helps quicken wound healing and lessen scarring.
2. Poly-L-Lactic Acid Fillers
Poly-L-lactic acid is a biocompatible and biodegradable synthetic substance (i.e., you may use it in the body). This substance is FDA-approved and has a long history of service in medical procedures, including dissolvable sutures. Generally, this type of dermal filler is utilized to give facial volume and contour.
Although the filler gel disappears a few days after treatment, PLLA filler products are technically categorized as collagen stimulators. It is because their primary function in smoothing wrinkles is to assist your skin in regenerating its natural collagen.
When receiving filler injections, you can treat deeper wrinkles and lines and your nasolabial folds for up to two years when applied to the face.
3. Calcium Hydroxylapatite Fillers
Your bones contain a material that is similar to minerals. Filler calcium particles are so small that they are barely visible and dispersed throughout a silky gel.
CaHA fillers treat deeper lines and smooth wrinkles, nasolabial folds, for reshaping the jaw line and plumping up the cheeks since they are thicker than HA fillers. When utilized for contouring, the effects would last up to a year, while wrinkle fillers can last up to three years.
4. Polymethylmethacrylate Fillers
Polymethylmethacrylate or PMMA fillers are exerted in dermal fillers because it is a synthetic, biocompatible substance similar to HA. It has a long history of application in the cosmetic field. PMMA, a type of microsphere, is suspended in a collagen gel when used as a filler, which helps to revitalize the skin and give it a more glowing complexion.
It's a long-lasting alternative to HA fillers. In addition to restoring lost volume in the face, the filler's microspheres stimulate the body to produce collagen. Besides, this is the only FDA-approved filler lasting up to five years.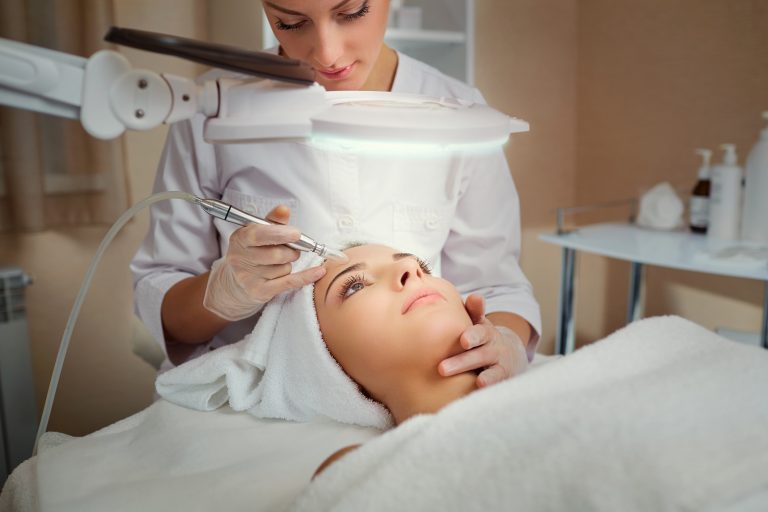 5. Facial Fat Grafting
Autologous fat injections are the only injectable filler procedure requiring cosmetic surgery, but the results may last several years. Autologous refers to "from the same person," therefore, the procedure involves removing fat from another part of the body employing liposuction.
Restoring volume to the cheeks, temples, lower eyelids, or other parts of the face can be accomplished by purifying fat and injecting it into the area. Only a skilled, board-certified cosmetic surgeon should administer fat injections because of the high risk involved and the need for extensive training to inject dermal fillers safely and effectively.
Frequently Asked Questions (FAQs)
There are a plethora of dermal filler options accessible on the market today. So, it would be best to thoroughly comprehend this treatment before talking to a medical aesthetician, because sometimes patients experience mild bruising, allergic reaction, etc.
One thing is certain, though; your board-certified cosmetic surgeon or trained injector will inject a facial filler strategically beneath your skin that will handle medium to deep wrinkles. So if you want to find out more, read the following commonly asked questions.
Which Dermal Fillers Last The Longest?
Juvederm and Restylane are popular HA-based fillers that typically last between 6 and 18 months. Voluma, an HA filler can last 2 years or longer.  But fillers like Sculptra and Radiesse are intended to stay longer than a year but are not HA's. If you want help choosing the right filler, talk to your local medical aesthetician about the results you want to see and what other factors are essential to you.
What Is The Safest Facial Filler?
Products containing HA are among the safest dermal fillers, especially those with synthetic HA, produced in bacteria rather than human or animal tissue.
What Is The Most Effective Filler?
Regarding dermal fillers, the longest-lasting and most reliable options are now Voluma, Juvederm and Restylane. HA fillers like Juvederm and Restylane family of fillers come in various formulations.
Give A Lift To Your Beauty With Dermal Fillers
Dermal injectable fillers have come a long way in a relatively short time. Now more reliable than ever, this medical procedure allows you to zero in on problems such as acne scars and smooth deep wrinkles, smooth lines, etc.
Dermal filler injections are quite popular because of their speed, minimal risk, and lack of discomfort or recovery time. The best part is that you can see the outcomes almost immediately. These cosmetic procedures can lift your beauty and benefit from thin lips, sagging eyebrows, under-eye bags, and smile lines.