Botox® Cosmetic & Fillers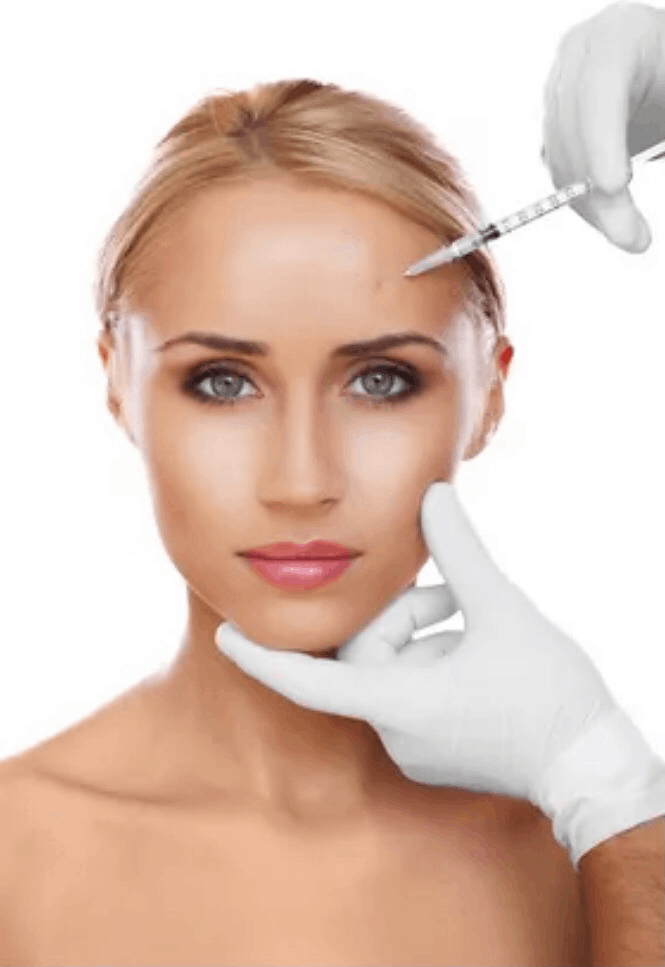 Botox® injections are a non-invasive way to treat aesthetic concerns, including wrinkles, fine lines, crow's feet, and even facial asymmetry.
Our med spa helps patients from the entire Dallas region, and gives you the best of both worlds– a combination of medical-grade cosmetic procedures from Lisa Rux, Medical Aesthetician, and the comfort of our peaceful office located in The Women's Centre.
Med spas offer a variety of non-invasive treatments ranging from injectables, laser services, body treatments, and facials, including fillers, microdermabrasion, chemical peels, micro-channeling, and micro-needling.
Contact us now for a free consultation from our professional and medically-trained team of Botox® experts in Texas, and we can help you set your next appointment!
Botox® is an anti-aging prescription medicine that's expertly injected into the treatment area to reduce fine lines, creases, and wrinkles. It's also used as a muscle relaxant to ease spasms, excessive sweating, and migraines.
By allowing the muscles to relax, patients can get smooth skin for a natural, youthful appearance.
Botox® is a purified form of Botulinum toxin A that's used in cosmetic treatments. It's applied to the injection site with an ultra-fine needle.
The botulinum toxin A works to block nerve impulses to stop the muscles from contracting.
Once injected to the treatment site, facial tissues and muscles relax to reveal softer fine lines that diminish the signs of aging.
WHAT ISSUES DOES BOTOX® CORRECT?
Botox® injections erase pesky lines around eyebrows, mouth, forehead, and eyes to give you a more soft and beautiful appearance to:
forehead lines

Glabella (lines between your eyebrows)

crow's feet

smile lines

bunny lines

lazy eyes or drooping eyelids

dimpled chin

gummy smiles

facial asymmetry

deepening lines and wrinkles
While mainly used to relax the facial muscles for aesthetic purposes, Botox® is also used to treat:
excessive sweating (hyperhidrosis)

crossed or lazy eye

neck spasms

migraines

overactive bladder

TMJ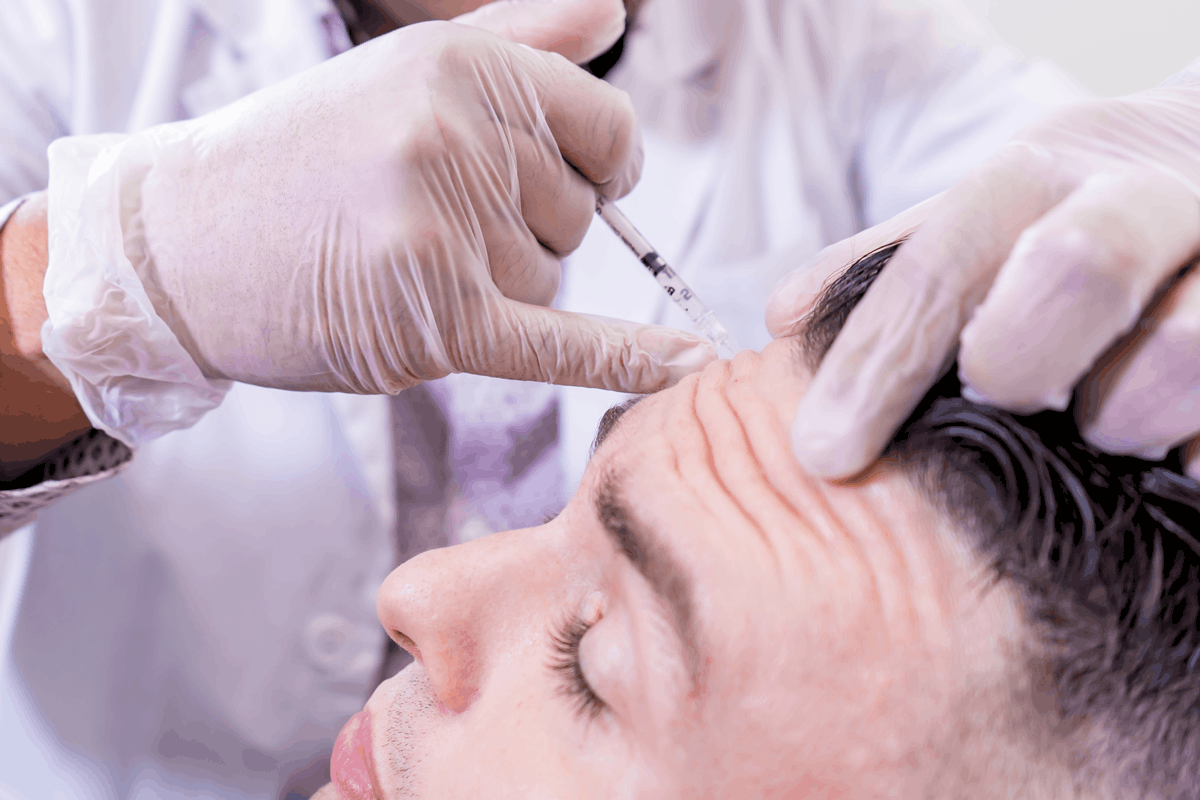 WHEN WILL COSMETIC CHANGES TAKE EFFECT?
There's no need to panic if you don't notice a change right away — it's completely normal. Botox® typically takes two to fourteen days for complete correction.
For first-timers, you may experience a stinging sensation.
You may also feel differences in facial expressions since some of your facial muscles are temporarily relaxed.
HOW LONG DOES BOTOX® LAST?
The effects will depend on the treatment area, but it usually lasts between 3-6 months.
Botox® works best for dynamic wrinkles — those that deepen as a result of muscular movement. These include forehead lines and wrinkles around the eyes and mouth when a person talks, frowns, laughs, smiles, or squints.
Compared to heading to the doctor's office, med spas offer a restful and serene environment. Customers can benefit from the best results of the latest professional anti-aging treatments and cosmetic treatments.
Lisa Rux's med spa consists of a team of experts and licensed practitioners.  If you're looking to research Botox® services, always make sure to confirm that your med spa professionals actually specialize in this type of treatment.
BOTOX VS. PLASTIC SURGERY
Compared to plastic surgery, Botox® is minimally invasive and it gives a subtle improvement to your natural facial features.
ARE MED SPAS SAFE FOR BOTOX?
Med spas mainly focus on non-surgical cosmetic procedures, so you can rest assured that our staff providing these injections is capable and well-trained.
In Texas, doctors and mid-level practitioners (registered nurses and physician assistants, along with Medical Estheticians if under a medical doctor) are allowed to administer skin injections.
Our cozy office operates under strict medical standards while adhering to the policies set by the state of Texas.
Before your very first treatment, our medspa offers in-person consultations where you'll be examined and you'll typically be given treatment options.
Get Botox Injections with Lisa Rux, Medical Aesthetician
Get Botox Injections with Lisa Rux, Medical Aesthetician
Achieve your dream look and get amazing results with the most trusted med spa in Dallas, Denton, and FT Worth, TX by setting your next appointment with Lisa Rux, a medical aesthetician who has over 21+ years of experience in medical skin care.
She specializes in Botox®, and she also has extensive experience with:
dermal fillers
facials
laser skin treatments
micro-needling
neuromodulators
professional-grade skin peels
body treatments
WHAT DOES THE INJECTION SITE FEEL LIKE?
A little numbness is normal after a Botox injection. In about five minutes, the stinging sensation will fade and there will be no trace of swelling.
According to our patients, discomfort is minimal, if at all present. After the treatment, you can immediately get back to your day's activities with little to no downtime.
WHO PERFORMS BOTOX INJECTIONS?
All injections are given by Lisa Rux, supervised by Suhas Mantri, MD. After over two decades as a skincare, injectable professional, you can trust that she's dealt with all skin types and conditions.
Aside from that, she helps address individual problem areas to determine the best skin care regimen and treatment for each patient.
You're 100% in good hands with Lisa Rux!
HOW MUCH IS BOTOX® TREATMENT?
Whether you're setting an appointment for yourself or a group of friends (Lisa does Botox parties!), you can be guaranteed to get quality and personalized service at an affordable cost.
WHAT ARE CLIENTS SAYING ABOUT LISA RUX?
Aside from her medical expertise, the best part about trusting Lisa Rux is her approach to customer wellness.
Every patient gets a complimentary consultation with Lisa herself. In this way, she can help address your individual needs to achieve a more youthful and glowing appearance in just a few weeks.
You absolutely have to visit her med spa to see the amazing difference in your skin and body!
Book Your Free Consultation