Medical services and aesthetic therapies are common concerns in the community around Dallas, TX, especially with women. These procedures not only increase a person's wellness, but also optimize women's health. 
Health care professionals spend time in wellness centers to ensure that patients are aware of the profound interplay between life, health, and self-image. These health providers explore a variety of medical and beauty techniques for optimum health and long-lasting therapeutic benefits.
Luckily, there's a dedicated office for these exact type of services. Learn more and set appointments with the best medical provider group in DFW – The Women's Centre.
The Women's Centre in Denton, Texas
The Women's Centre in Denton, Texas is committed to the excellence of women's health care. They are a team of caring doctors and reliable staff who provide comprehensive and state-of-the-art procedures for women, and even for men.
You can easily set an appointment with one of the experts in gynecology who can help you out with birth control, symptoms of endometriosis, and are available to provide medical advice and high-quality care to all patients. Their team of doctors are knowledgeable in well-woman exams, pelvic pain, uterine prolapse, adhesions, incontinence, and a lot more.
Other than the medical services, The Women's Centre also offers pampering and aesthetic therapies such as fillers, injectables, and chemical peels. These aesthetic procedures are done by their  highly-trained medical Aesthetician.
Texas Medical Aesthetician: Lisa Rux
For over 21 years, Lisa has been practicing  medical skincare treatments, including neuromodulators, lasers, dermal fillers, micro-needling, and professional-grade peels.
She's an expert in determining skincare routines and medical-grade products that perfectly fit patients. With the help of a pharmacist , she developed a prescription cream called "Dermalight", to fight melasma and skin aging.  
Lisa Rux's Services 
Being part of the leading med spa in the Dallas area, Lisa and her staff guarantee the best medical-grade cosmetic procedures and services for patients. 
1. Injectables
Though aging is inevitable, having wrinkles and loose skin doesn't have to be out of control. Dermal fillers and injectables are helpful in limiting the visible signs and creating a liquid face-lift for a more rested and youthful look. 
Lisa is one of 63 Licensed AQD Practitioners in the State of Texas. This means she is trained in the only patented technique using facial fillers, aka ArqueDerma. This technique is beneficial for lifting the lower face.
2. Botox
The forehead wrinkles, furrows , and crows feet around the eyes make a person look old and tired. Using the non-invasive Botox injections can smooth them out making you look more rejuvenated and relaxed. 
3. Hydrafacial
Hydrafacial is a resurfacing treatment for brighter and more radiant skin. This four-step procedure includes cleansing, exfoliating, extracting, and hydrating which immediately brighten and revive your skin with less redness and pain.  
4. Microchanneling and Microneedling
Your skin may look dull, saggy, and discolored as you age. To brighten the skin, resolve scars, and tighten pores, doctors prefer microchanneling and microneedling techniques. These using  Procell serums or Platelet-rich plasma PRP,  to improve fine lines, large pores and scars.
5. Laser
Both CO2 resurfacing laser or YAG laser are proven effective against specific skin problems. The CO2 laser is an ablative treatment that gives a clean and renewed look to your skin. Meanwhile, YAG laser is a non-ablative treatment that helps eliminate hyper-pigmentation, rosacea, broken capillaries and severe acne.  
6. Microdermabrasion
As a non-invasive rejuvenation procedure, microdermabrasion is the best way to treat areas with scars, wrinkles, blackheads, or any site with high sun exposure. Its overall effect can make lifeless and dull areas into new and beautiful skin.
7. Body Treatments
Say goodbye to fat by sculpting your body. Doctors recommend Emsculpt and CoolSculpting as procedures to build muscles and sculpt the body. These gentle techniques effectively target cells in the body including the abs, arms, bra fat, legs, and buttocks. 
8. TCA or Chemical Peels
The TCA and chemical peels are designed to remove damaged skin due to aging and sun exposure. These procedures will improve the appearance of fine lines, hyper-pigmentation, acne, and melasma for healthier and younger-looking skin. 
9. Makeup
Learn how to apply makeup with the help of professional makeup artists. They will teach the proper application and techniques, as well as the essential tools to enhance your beauty. As a bonus, you can practice with their mineral makeup line for an added glow.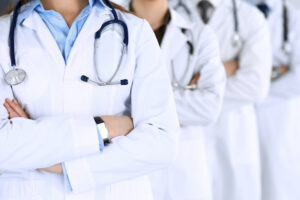 Get in Touch!
In this time of the global pandemic, seeking the help of a doctor doesn't need to complicate your life even more. Get a diagnosis and seek treatments with the best doctors in a single location – The Women's Centre.
Lisa Rux cares for your medical aesthetic needs. You can visit her medical spa office at The Women's Center – 3321 Unicorn Lake Blvd Ste 121, Denton, TX 76210 or request an appointment online directly on the website HERE.
For any questions or general inquiries, message her at lisarux4@gmail.com, or you may also contact her office phone (940) 231 5636
What are you waiting for? Schedule your appointment with Lisa Rux .