With the advancement in technology, it's now easier to defy the signs of aging including crow's feet, brow furrows, facial wrinkles, and frown lines. However, it comes with a price and can cost you a little bit. If you're looking for information on the cost of BOTOX® services in Dallas, Texas, we've broken it all down for you.
Whether you're a working mom or a millennial who finds BOTOX® an effective solution for premature wrinkles, considering an injection won't hurt. The smartest thing you can do is take some time to research your local providers, and choose an expert to do the job so that you'll get great results. I mean you wouldn't call a plastic surgeon to do heart surgery, would you? BOTOX® injections are considered the leading cosmetic treatment in reducing the signs of aging, but if you stop at the first place you see, you could get overcharged and unfortunately a bad job. You want someone who has been injecting a long time and most of the time its not the doctor in an office.   Keep reading to know how much will it cost to get Botox in Dallas, TX.
What Is The Best Way To Get BOTOX®?
Before anything else, it's important to understand how safe it is to get BOTOX® treatments. Most patients in North Dallas can tolerate BOTOX® injections well, and the safety and effectiveness of this treatment are documented and FDA-approved. Upon consultation, the injection specialist will set up personalized treatment plans for their patients.
Facial structures are essentially unique to all patients and it's crucial to work with someone who is trained to perform injections with precision. You want someone who is also passionate and well experienced in skin injectable treatments. Under the FDA approval label, there are different types of injectables, so ask your provider if their office is updated with the latest methods through in-depth practices and additional training.
How Much Does 20 Units of BOTOX® Cost?
On average, injecting Botox costs about $10 to $12 per unit to get a BOTOX® in North Dallas. One area usually requires approximately 20 units, so you will pay $200 to $240 for each area. Generally, it depends on the specialist you are going to consult with and the level of expertise that can be delivered. If you want to make sure nothing goes wrong, have a budget in mind, and check the background of your BOTOX® cosmetic specialist.
Lisa Rux has over 21 years of experience in medical skincare and extensive experience in neuromodulators, dermal fillers and facial fillers, laser skin treatments, laser hair removal, advanced skin treatments, microneedling, and professional-grade peels in Denton, Dallas & Plano. She's specially trained in relieving facial muscles from fine lines and wrinkles so you can keep your natural expressions after the procedure.
We usually tell patients, you can see significant results in seven to 14 days with a natural and smooth overall appearance free from wrinkles and laugh lines.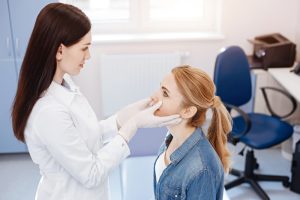 Get A Free Consultation Today
If you're not sure about getting a BOTOX® treatment, don't worry because we offer free consultations to help you decide. You can chat with our aesthetic specialist and we'll provide you with a treatment plan that suits you best. Also, if you've got questions about those wrinkles, feel free to ask and we will patiently answer you.
Results last two to five months, while the treatment process only takes about 10 minutes with minimal discomfort. There's no downtime after you undergo BOTOX® injection, you can go back to your normal routine again with just a few limitations that day.
Book Now, Look Younger Later
We're here to accommodate you and provide you with the most competitive and fair BOTOX® pricing in the Dallas / Fort Worth area. Say goodbye to your forehead lines, wrinkles, and even excessive sweating due to overactive sweat glands, talk to us today!